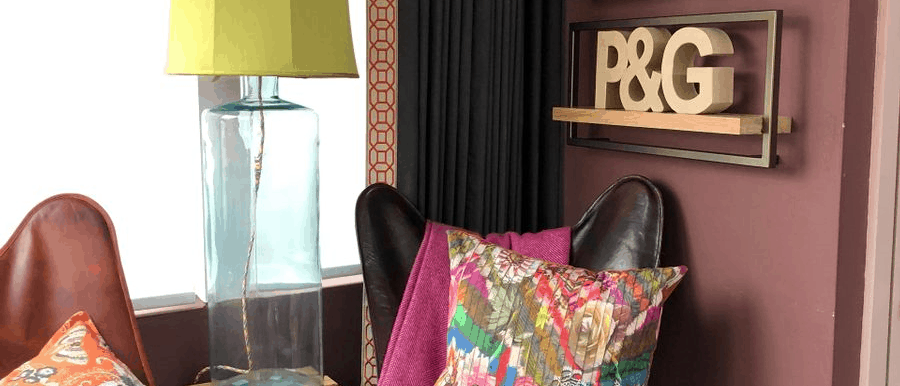 RIVER BESPOKE PARTNER WITH PARKER & GIBBS
We are thrilled to have our first retail outlet Parker and Gibbs onboard. With their shop based in Chichester, they provide a full interior service in West Sussex through to London. Whether it's paints and papers, curtains and blinds, throws and cushions to upholstery and decorating, they have the experience, expertise and hands-on approach to manage each project personally and professionally.
Always on the lookout for new products, Hannah saw our bespoke shelves and knew they would be perfect, unique and useable for so many of their clients.
"We were delighted to come across River Bespoke. Their beautifully handcrafted shelving offers a customisable feature wall solution that can be tailored to any project with their stunning range of finishes. From design to delivery, Katie & Tim made the process a breeze, providing a diagram for installation to make things even easier for us, resulting in a truly unique and eye catching display."
At River Bespoke, we have our typical shelf design but if a client has other ideas then we can work with them to develop designs from simple sketches through to scaled drawings and 3D renders. We have a can-do attitude and love the challenge that comes with designing furniture. We love to utilise our creative skills and look at developing innovative solutions.
We are very excited about the relationship and really look forward to working with them.